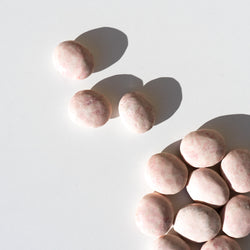 Pink Opal Palm Stone
Pink opal palm stones from Peru.
Our pink opal palm stones measure 5 to 6cm across.
Our items are natural, the piece you receive may vary slightly in shape, color, and size from our product pictures.

$5 flat rate shipping within Canada on orders over $25 before taxes.
Click here
for international shipping and to see exceptions. Orders take 2-5 days to ship out.